Covid-19 Info: We appreciate your support of us and other small businesses and are committed to keeping our staff and customers healthy and safe during this difficult time. Please expect delays in shipping and restocking. See updates on issues caused by the Covid-19 Pandemic here and our company Facebook Page.
Article Search
Articles meeting the search criteria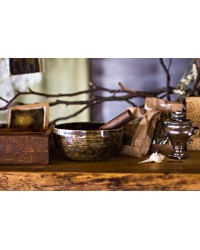 Most of us would agree that there is more to being a Witch than celebrating the Sabbats or casting a spell under the full moon. That being said, many modern Pagans struggle to find ways to integrate their spiritual beliefs with their busy and often stressful mundane lives. Work, family, significant others, and all the responsibilities that come with everyday survival can make it difficult to carve out time and space to focus on the spiritual.But our spiritual core is what nurtures and supports our daily life, and it is vital to our physical, mental, and psychic well-being. So what's a busy Wit..
Showing 1 to 1 of 1 (1 Pages)