Covid-19 Info: We appreciate your support of us and other small businesses and are committed to keeping our staff and customers healthy and safe during this difficult time. Please expect delays in shipping and restocking. See updates on issues caused by the Covid-19 Pandemic here and our company Facebook Page.
Article Search
Articles meeting the search criteria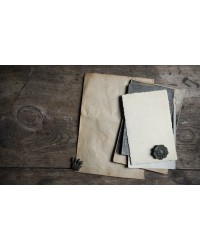 Honoring your ancestors, like any practice that deals with spirits, is a lot like cooking. Anyone can do it, not just people with special training. (That's a big part of the reason why I wanted to write a book about it!) But whether you're an amateur or a trained professional, you still need to stay in the moment and use your senses—or you might end up burning something.When you cook, you don't just put your food on the stove for ten minutes and trust that it's been cooked perfectly. Even if you're following a recipe and the recipe says, "cook for ten minutes," you need to watch the food chang..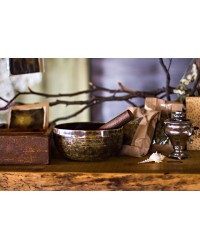 One day my daughter was peeling a hard-boiled egg. She said, "I wonder why eggs have so many parts: there is the shell, then the skin part, then the egg inside."I said, "Well, each part has its purpose."She turned to me and asked, "Do people have a purpose?"I smiled and said yes, that every person had a purpose, though we don't always know what that purpose is. "I thought so," she said, "but I just wondered."These are the kinds of everyday encounters that can instill in our children the sacredness of life and help launch deeper discussions. They also introduce the idea of metaphor; the egg is ..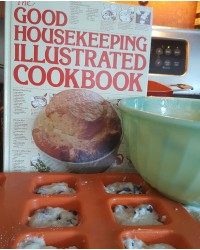 How do you connect to friends and family who are no longer with us? It can be something as simple as making muffins.

Showing 1 to 3 of 3 (1 Pages)