Covid-19 Info: We appreciate your support of us and other small businesses and are committed to keeping our staff and customers healthy and safe during this difficult time. Please expect delays in shipping and restocking. See updates on issues caused by the Covid-19 Pandemic here and our company Facebook Page.
Article Search
Articles meeting the search criteria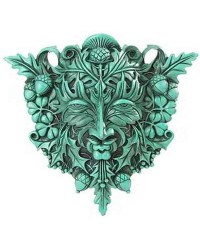 When I got involved in Wicca, I found that most of my teachers emphasized the Goddess. Many people have been raised with traditions that emphasized the male aspect of divinity. These same people often come to nature-based religions with a desire to reconnect their spirit to the divine feminine, the Mother principle. I know I did. I came from a strict Catholic background, so I found the idea of the Goddess both intriguing and comforting. I always liked the Virgin Mary, and found the multifaceted images of the Goddess quite a wonderful challenge. It was hard to look at the feminine as not only v..
Showing 1 to 1 of 1 (1 Pages)