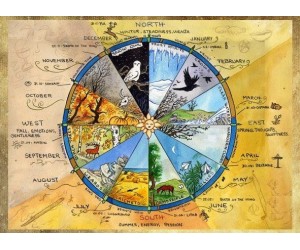 Holidays & Rituals
---
These articles explores the magic of rituals and holidays including lunar cycles, Pagan Sabbats, and more. We offer suggestions on how to celebrate, activities and spells you can do during these cycles to deepen your magickal and spiritual life.
---
Celebrating the Autumn Harvests
Just as Native Americans and British colonists joined together in a feast of thanks to the deities who sustained their lives, we can also share this universal theme of the Harvest Home with others. We...
The Magic of The Spring Equinox
We only get 2 Equinox's a year - the time when Earth is in total balance and harmony. Embrace the Spring Equinox - a time of rebirth and new beginnings....
Showing from 1 to 2 of 2 (1pages)