Cultural and World Magic atAll Wicca Magickal Supplies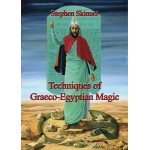 Explore the magic of another place or culture in these spiritual books. Learn about the Druids, Celtic Magic, Christian Paganism, Egyptian Magic and practices both ancient and modern from around the world.
This section of books includes all manner of magic, spellwork and occult studies some of which you may never of heard of. Use them for reference or to add to your own spiritual, ritual or magical practices.
---
---
Showing 1 to 21 of 21 (1 Pages)